Try These 4 Bachelor Party Adventures in Destin, FL!
Mike Fisher
December 9th 2019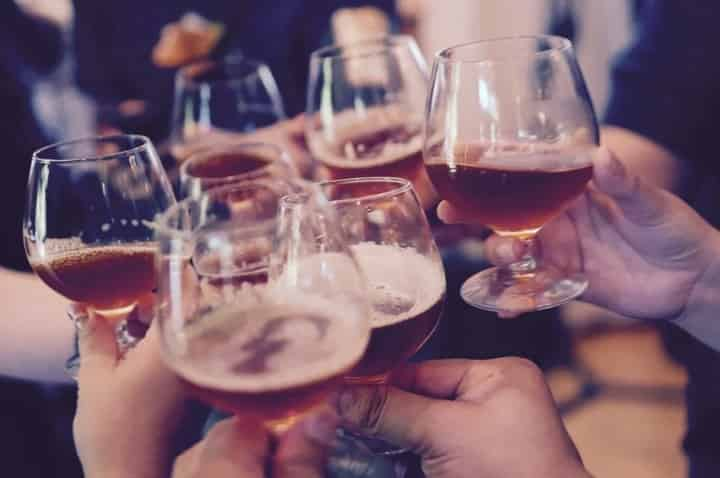 So, you're going to a wedding in Destin, Florida... The sugar-sand beaches, world-class entertainment, and stunning sunsets provide the perfect destination for the nuptials of your friend or cherished family member. There's just one problem, you've been tasked with planning the bachelor party!
It can be difficult to organize a once-in-a-lifetime "man's night out" in a place you hardly know, and with the growing trend of multi-day bachelor party getaways, best man and groomsmen alike may find themselves struggling to arrange a groom-pleasing event.
Luckily, there are hundreds of Destin, Florida, attractions and activities for every kind of man! From eclectic craft beer bars to extreme water activities, Destin has it all. Let us help you put together that perfect pre-wedding bash with 4 of Destin's top group activities for bachelor parties!
Table of Contents
Best Destin Bachelor Party Ideas

Destin Charter Fishing
Watercraft Rentals
Spend the Day at Crab Island
Destin Parasailing

Planning, the Key to Any Successful Trip
---
Best Destin Bachelor Party Ideas
When planning a bachelor party adventure in Destin, FL, the obvious place to start is with beach-side lodging, savory seafood, and of course, the nightlife. While this seems like that should cover it, there's just one thing missing... fun activities to take advantage of the Florida sunshine!
Thankfully, you don't have to search long for fun things to do in the sun in Destin. It's actually quite the opposite. With so many incredible things to do, it can be hard to pick the perfect group activities. But don't worry, we've compiled a list of the best bachelor party ideas to take advantage of Destin's natural beauty and splendor!
Destin Charter Fishing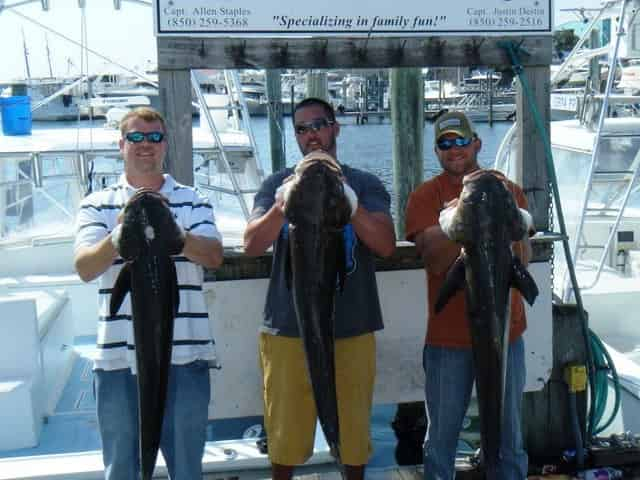 Three anglers proudly show off their catch after a day out at sea fishing in the "World's Luckiest Fishing Village"
Destin is known nationwide as "The World's Luckiest Fishing Village." Put that title to the test with your whole wedding group on a Destin charter fishing trip! Book a party boat with up to 40 spots, or reserve a private deep sea charter to drink, eat, and relax miles out while hunting down your target catch.
Below are popular types of fish to catch and keep in Destin, depending on the location and season: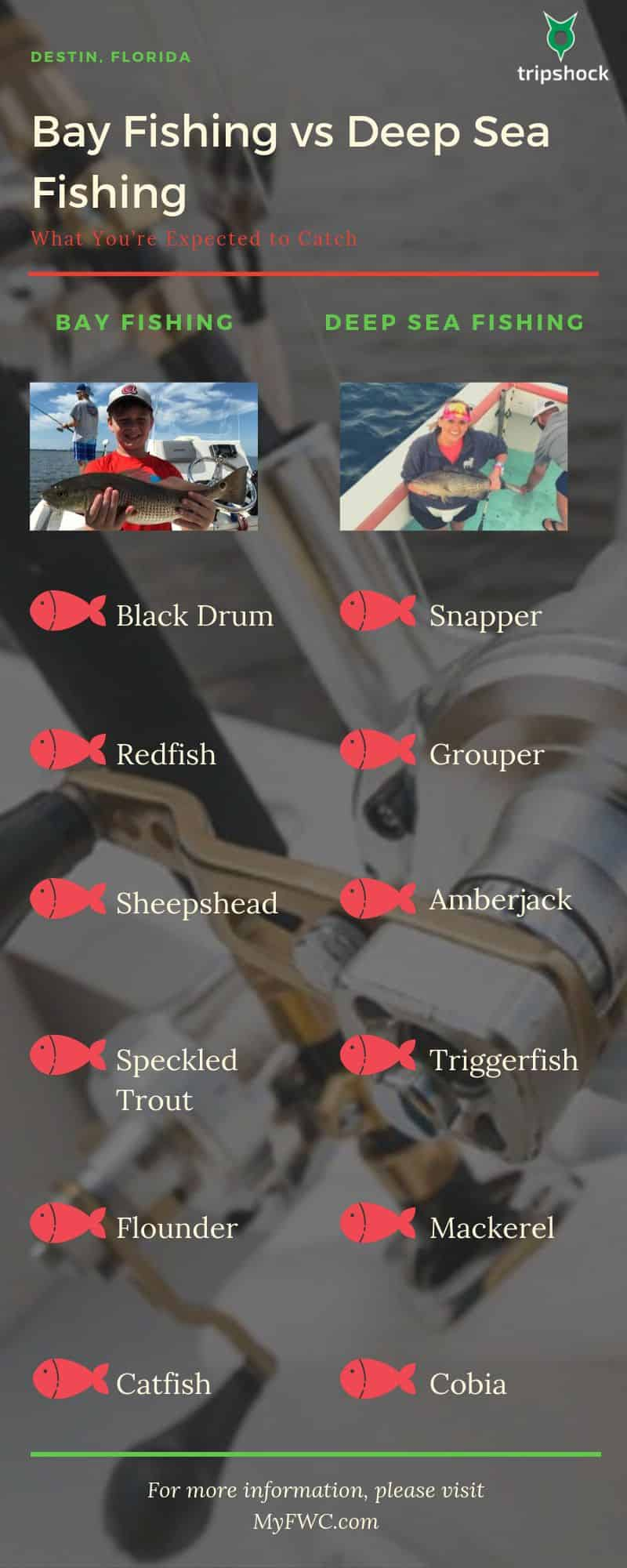 For a full list of rules, regulations, and what's in season, visit MyFWC.com
It has never been easier to catch a keeper on a Destin fishing charter! With so many different types of trips to choose from, offering customizable options and durations, there is a charter for every age, interest, and skill level!
Use the "Book Now" button below and reel in the big one on a Destin fishing charter:

Watercraft Rentals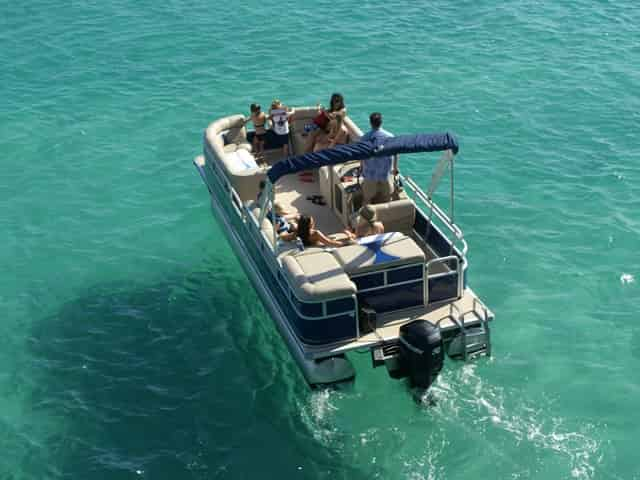 According to a recent Traveler Story, taking a Destin pontoon rental to Crab Island is a once-in-a-lifetime experience
The beach is great, but if you and your wedding party really want to experience the Emerald Coast, you need to get out on the water! Pristine coastal waters play host to millions of swimmers and boaters heading out to the Destin Harbor, Choctawhatchee Bay, or one of many waterfront, boat-friendly restaurants and bars.
Pontoon boats and jet skis are simple and affordable to rent, and will take you where you need to go in the Destin water. Cruise the bay, anchor at a secluded beach, or pull the boat up at the famous Crab Island in the Choctawhatchee Bay! Popular Crab Island activities include:
Walking the sandbar
Listening to live music
Playing games like volleyball, frisbee, and more
Dining at one of the many on-site floating vendors
Searching for incredible marine life
Rates for watercraft rentals vary throughout the year, and it's always best to book in advance to guarantee your desired rental at the best rate!
Use the "Book Now" button below for the best rates on Destin pontoon rentals:

Spend the Day at Crab Island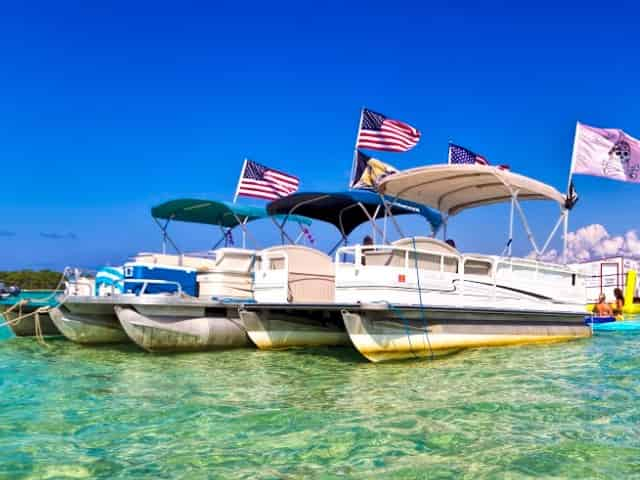 Pictured above are pontoon rentals anchored out at the famous, fun, and fabulous Crab Island
Crab Island is a large sandbar situated alongside the Destin Harbor and Pass. Accessible only by watercraft, most visitors are shocked at the amount of people and boats that can squeeze in at Crab Island. A favorite spot for both locals and tourists, Crab Island was founded on the principle of kickin' back with a cold beer and relaxing in the clear, shallow water.
If you're looking for a great bachelor party activity, Crab Island is a MUST-DO! In peak season, live bands perform from a party barge, and vendors offer food, drinks, and games like volleyball and Pro-kadima. A trip to Crab Island will almost guarantee a bachelor party for the books!
Select the "Book Now" button below and book Crab Island tours and activities:
Destin Parasailing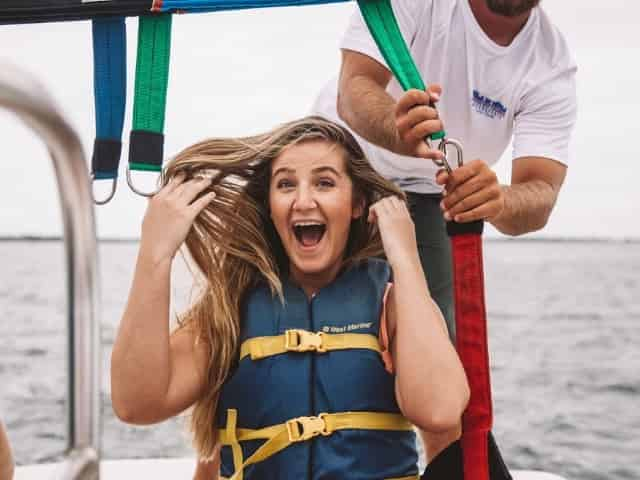 With incredible coupons and discounts available, parasailing in Destin doesn't have to break the bank
Parasailing is an all-ages extreme activity offered in Destin, Florida! Parasailing boats have plenty of space for large groups, and most parasail tour companies in Destin allow for tandem and even triple parasail rides!
See the Destin Gulf Coast shoreline from 500 feet up, and catch a glimpse of Destin marine life including:
Dolphins
Sharks
Turtles
Stingrays
You won't believe the view from above in a parasail. It is truly something you have to see to believe! If you're looking for a memorable tour during your Destin bachelor party, try a Destin parasailing tour!
Use the "Book Now" button below and fly high in the sky on a Destin parasailing tour:

---
Planning, the Key to Any Successful Trip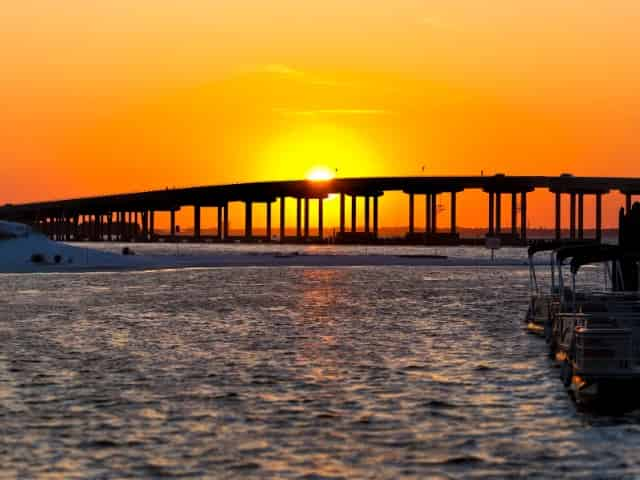 After your unforgettable excursions are complete, be sure to catch a beautiful Destin sunset at the harbor before heading out to dinner
Now that you have a better idea of what to do when you're in Destin, FL, for your epic bachelor party, it's time to start planning! Popular activities like pontoon rentals are a hot commodity, especially during spring and summer. This means they book up quick! In order to avoid disappointment and sell-outs, it is highly recommended to book in advance, especially if you're traveling with a large group.
With delicious food, drinks, nightlife, live music, and watersports galore, Destin is the perfect location for a bachelor party adventure! However you decide to celebrate, this bachelor party will be one to go down in history!
Be in the know!
be informed about our latest offers
You can unsubscribe at any time