Bay Fishing vs Deep Sea Fishing: What's the Difference?
Suzanne Bratton
November 26th 2019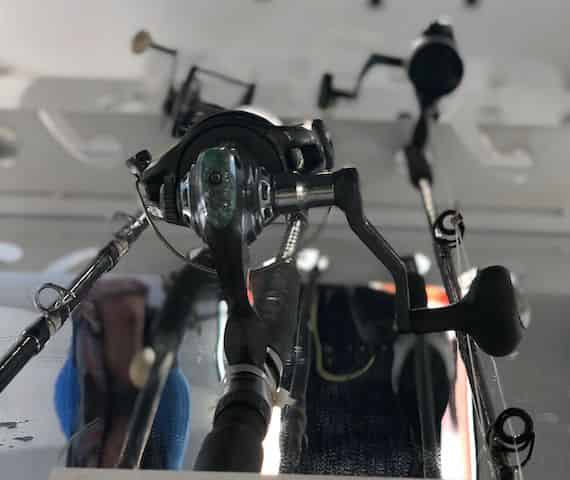 Coastal waters offer a plethora of fishing opportunities, making it one of the top fishing environments in the world! From deep sea Shark Fishing in Destin, Florida, to fishing the bays and inlets of the Florida Keys, the opportunities are almost endless! With that being said, it can sometimes feel overwhelming trying to decide which fishing experience to try. Discover the difference between Bay Fishing vs Deep Sea Fishing, and choose the fishing adventure that's perfect for you and your group!
Table of Contents
Location
Fishing Charters
Restrictions & Regulations

Fishing License
What Can I Keep?

What You Catch
What to Bring
---
1. Location, Location, Location
The main difference between Bay Fishing and Deep Sea Fishing is, you guessed it, the location! While there are many other differences to consider before planning your trip, it is important to first understand the terrain.
Bay Fishing
Bay Fishing, also known as Inshore Fishing, does not take place in the Gulf of Mexico or the Ocean, but in all of the bays and bayous in between! These waters are much calmer, making for a much smoother trip. With all kinds of different ecosystems and creatures inhabiting these waters, you never know what you'll reel in!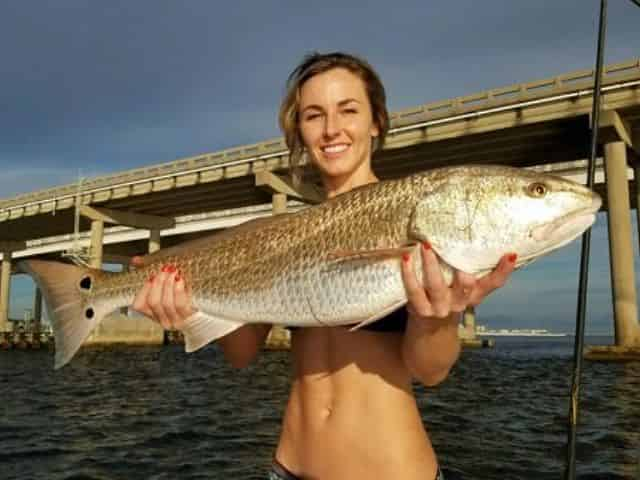 Redfish is a popular bay species caught from bridges, piers, docks, and the surf
Deep Sea Fishing
Deep Sea Fishing, also known as Offshore Fishing, is any type of fishing done in depths of over 100 feet. Deep Sea Fishing Charters will travel about 10-20 miles out into the Gulf or the Ocean, depending on your departure location. This is the perfect opportunity to fish for the amazing aquatic creatures that inhabit reefs, shipwrecks, and the deep, blue unknown!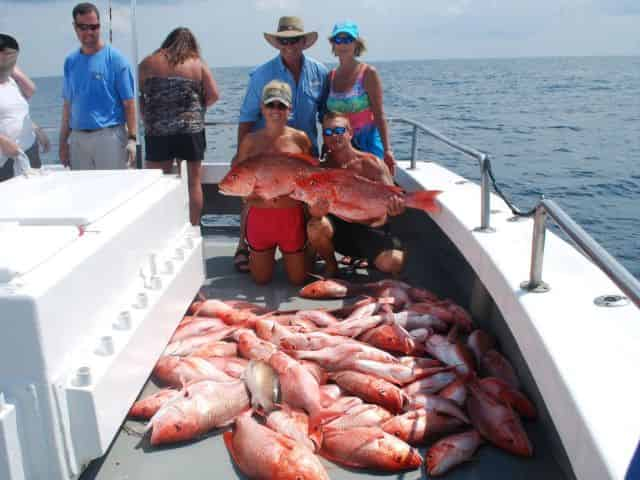 Red Snapper is a prized species caught primarily in deeper ocean and Gulf depths
2. Fishing Charters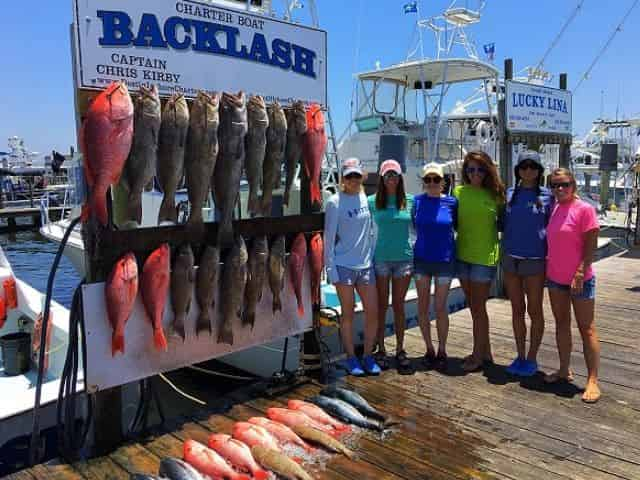 Successful deep sea charter fishing trip aboard Backlash in Destin, FL
A fishing charters is the best way to experience both deep sea fishing and bay fishing. An experienced Captain and crew will plan a trip focused on catching the biggest, hardest fighting, and best tasting fish. Keep reading for the differences between bay fishing charters (also known as inshore), and deep sea fishing charters (also known as party boat or offshore fishing).
If you're looking for a fishing charter in Destin, Key West, Gulf Shores, Myrtle Beach, and beyond, check TripShock.com for the best tours and lowest rates!
How Long is a Fishing Charter? Travel Times and Durations
The great thing about Fishing Charters in general is the ability to create a trip that's specific to the needs and goals of your group.
Whether you're looking for an afternoon out on the water, or an overnight trip to win big for the Destin Fishing Rodeo, customization is key when charter fishing.
Bay Fishing Charters - Duration
The great thing about Bay Fishing is that you don't have to travel miles and miles offshore to catch a Redfish big enough to feed the whole family! Sometimes it only takes minutes for the captain to take you to his favorite fishing hole.
Since Bay Fishing does require booking a Private Charter, you get the flexibility of booking the minimum 4 hours, or spending the whole day!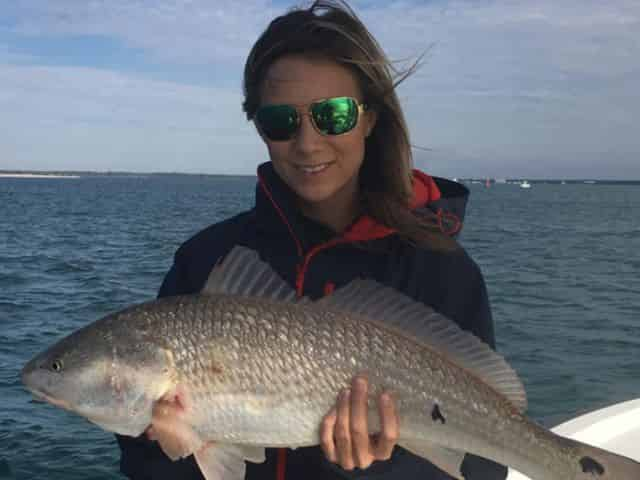 Deep Sea Fishing Charters - Duration
Deep Sea Fishing Charters also require a minimum of 4 hours, and are completely customizable, as well. Trips can range from 4 hours to 12 hours, to overnight! Just let your fishing charter booking agent or Captain know what you want to catch, and they will find the best charter specific to your needs.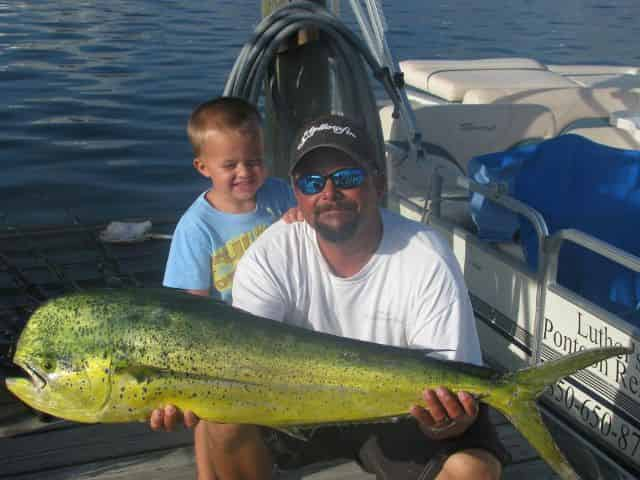 Mahi Mahi caught on a Destin Deep Sea Charter
It is important to keep in mind, however, that with almost any Deep Sea Fishing Charter, it will be about half fishing and half traveling. For example, if you select the 8-hour trip, you will travel about two hours out, fish for four hours, then travel two hours back. Deeper waters mean bigger fish and a higher chance of catching that keeper to brag about.
What's Included? Technique, Equipment, and Bait
One thing that's the same across the board, is that every fishing charter is going to come equipped with bait, tackle, the appropriate fishing licenses, and a helpful and experienced crew ready to make your trip the best one yet!
The type of bait, equipment used, and fishing license will vary from boat to boat, depending on the captain's preference. When it comes to technique, however, there are a few key differences that must be considered when Bay Fishing vs Deep Sea Fishing:
Bay Fishing - What's Included
On most Bay Fishing Charters, you will be casting. Casting is when the angler throws bait or a lure out over the water using a fishing line and a flexible fishing rod. The usual technique is for the angler to quickly flick the rod from behind toward the water.
Deep Sea Fishing - What's Included
Unless otherwise specified before booking, anglers will focus on Bottom Fishing and Trolling when Deep Sea Fishing:
Bottom Fishing is used to catch fish found near the sea floor. Anglers will drop their line to the sea floor, reel in just a little bit, and wait for a bite!

Trolling is a method of fishing where one or more baited fishing lines are pulled through the water behind a moving boat.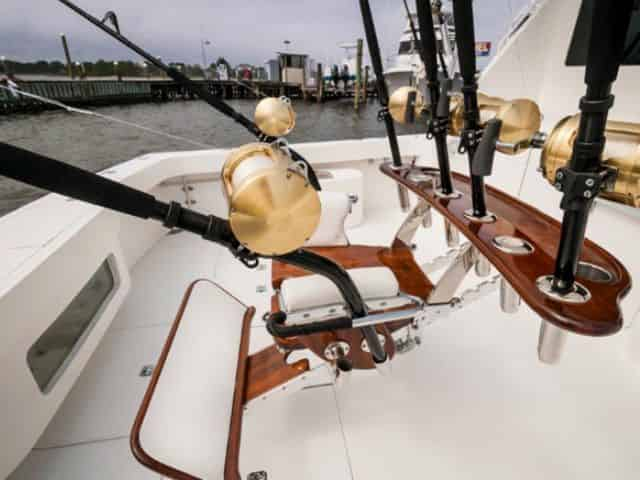 3. Restrictions and Regulations
Whether you're Bay Fishing or Deep Sea Fishing, there are a few restrictions to be aware of when planning a fishing trip.
Fishing License
Whether fishing offshore or inshore, you will need a license. The only exceptions are if...
You are fishing on a for-hire vessel like on a Destin party boat fishing trip.
You are under the age of 16
You are a state resident fishing from the shoreline (this is law in Florida, may not apply to other states)
You are fishing from a pier with a valid saltwater pier license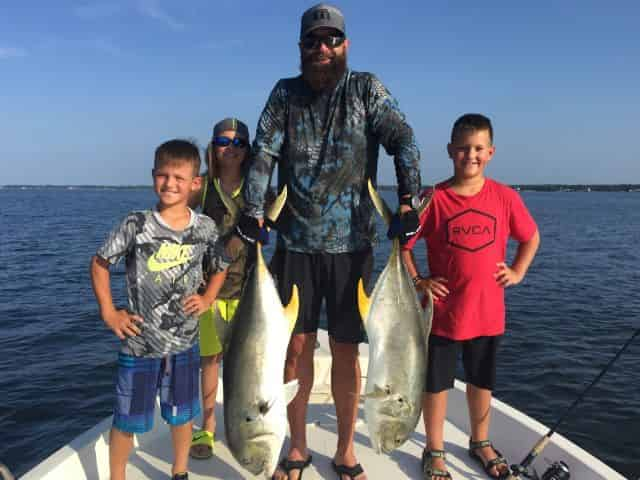 Kids under 16 can fish without a license in Florida
If you are fishing on a boat and NOT participating in a for-hire charter trip, you will need to purchase a fishing license regardless of bay fishing or deep sea fishing. This can be done at most local fishing shops, marinas, and supermarkets like WalMart.
Fishing licenses vary by duration (single day, 3 day, annual, etc.), and fishing location (freshwater, saltware, etc.), so make sure you are purchasing the correct license for your trip!
Regulations - What Can I Catch & Keep?
To conserve fish populations, there are countless regulations in place by both federal and state governments. These regulations are regularly enforced by the police and Coast Guard, so it would be wise to follow them accordingly!
On a for-hire fishing charter, your captain will let you know what's OK to keep. Otherwise, it's best to become familiar with the following rules before you head out on your trip:
Length & weight requirements per species
Max bag limit (how many of a single species you can keep in one trip per person)
Which fish species' are in season
Which fish are protected by law
Required gear for catching certain species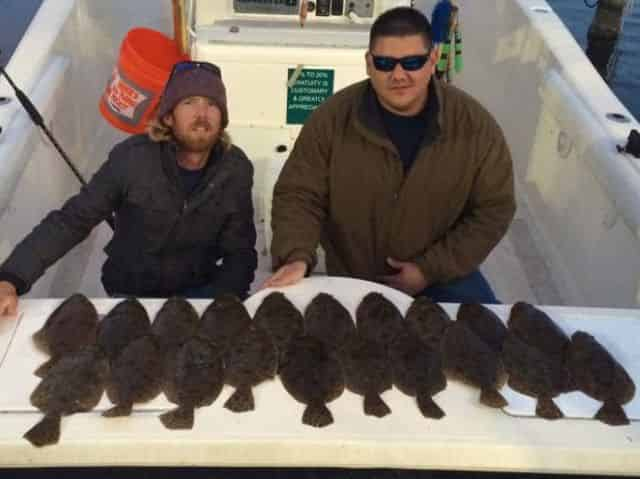 Flounder caught during a Bay Fishing trip on the Reel Deal Fishing Charter in Destin, FL, all meet the 12in min size requirement
Remember that these items can vary based on state or federal waters. While bay fishing will always be within state waters, deep sea fishing can easily cross into federal waters.
If you're fishing for Red Snapper in Florida, we created this handy Red Snapper Season guide with season duration, required gear, bag limit, and more!
4. Catch of the Day! What You're Expected to Catch
Sometimes, it all just boils down to what's for dinner. Below are popular fish you can expect to catch in Destin, FL, depending on the season, location, gear, bait, and technique: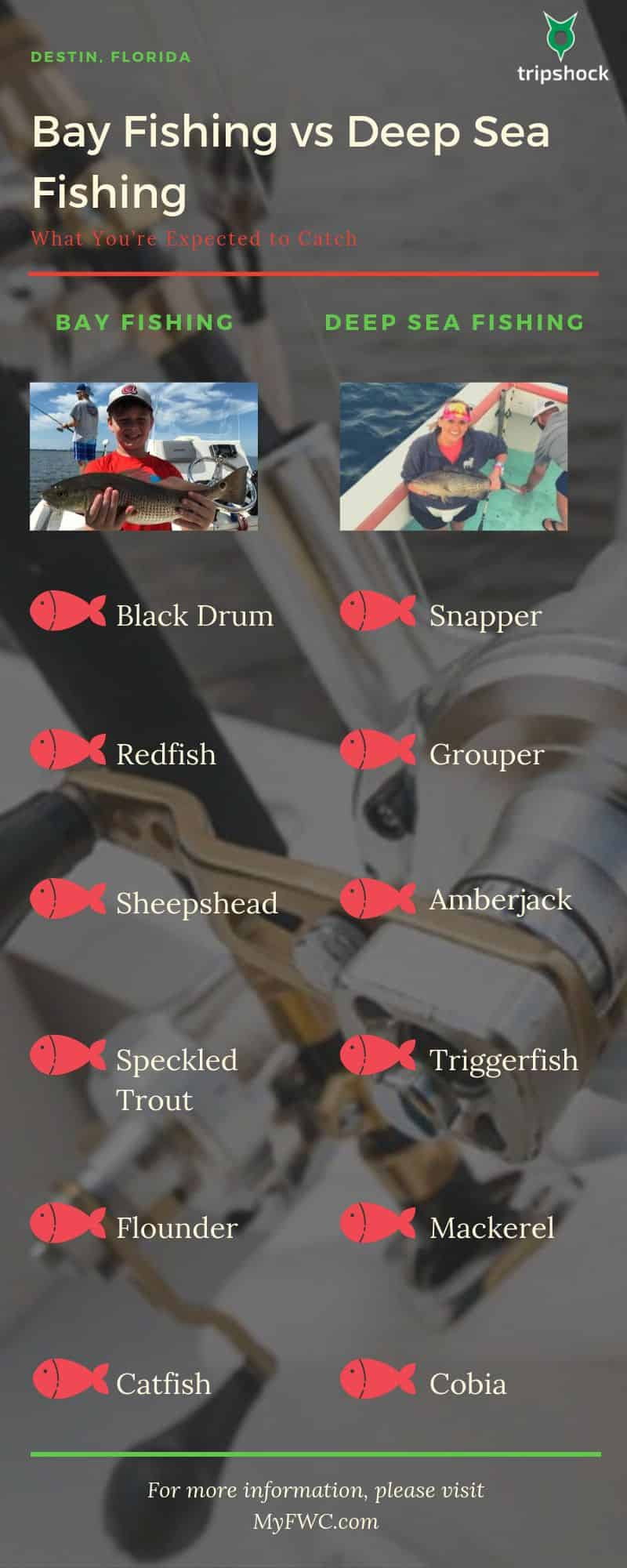 If there is a certain fish you are wanting to target, it is recommended to visit the website for your state's department in charge of fish and wildlife. In Florida, that is the Florida Fish and Wildlife Conservation Commission's website. Here you can see if a particular species is in season, what permits are needed, and view any applicable rules and regulations for harvesting them.
5. What to Bring
Whether you choose an Inshore or Offshore Fishing Charter, the check-list of necessities to bring along is essentially the same, so don't forget these important items:
Wash rag
Hat
Sun glasses
Raincoat
Sunscreen
Hand Sanitizer
Cash for tips
Cooler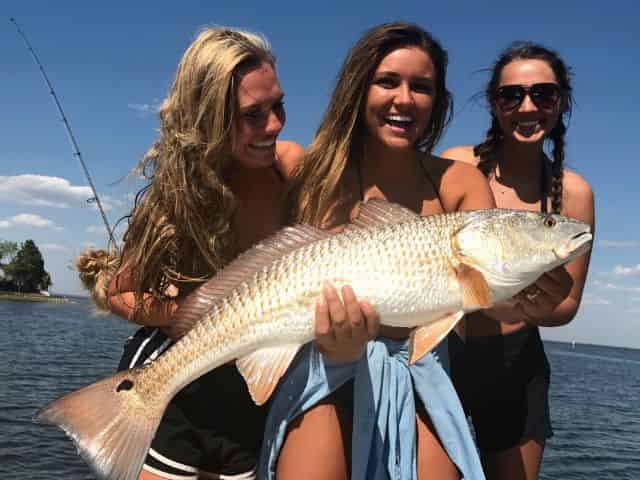 Lastly, don't forget to bring a camera. The excitement of reeling in the first catch of the day makes for one of the best photo-ops in Destin!
Be in the know!
be informed about our latest offers
You can unsubscribe at any time