11 Best Places to Photograph in New Orleans
Mike Fisher
October 8th 2020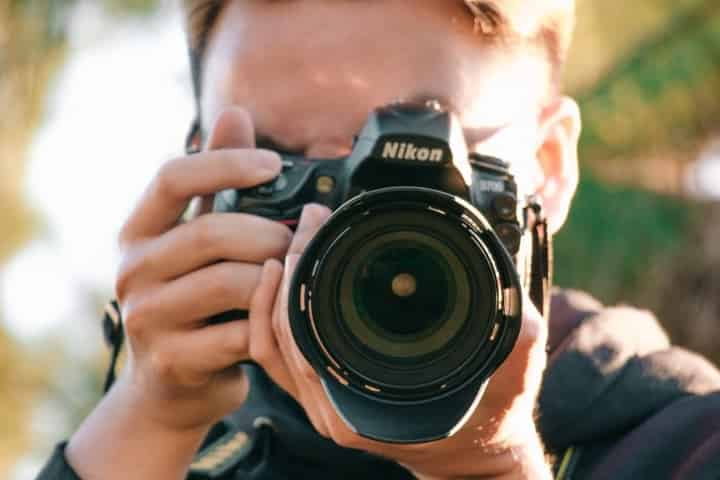 As a budding photographer in New Orleans, the whole city is your canvas! Arguably one of the most culturally significant regions in the world, New Orleans is loaded with historic buildings and eclectic architecture seen nowhere else.
Visitors could spend days in the French Quarter alone snapping pics of creole townhouses and talented street performers, but there is so much more to New Orleans than those few square blocks. Discover the 11 Best Places to Photograph in New Orleans for artwork, albums, or Instagram walls!
Table of Contents
Jackson Square
Cafe Du Monde
Aboard a Genuine Paddlewheeler
Bourbon Street
Sipping on a Classic New Orleans Cocktail
Haunted Landmarks
An Ancient Swamp
Plantations
The Audubon Nature Institute
New Orleans Streetcars
The Underground Art Scene
---
1. Jackson Square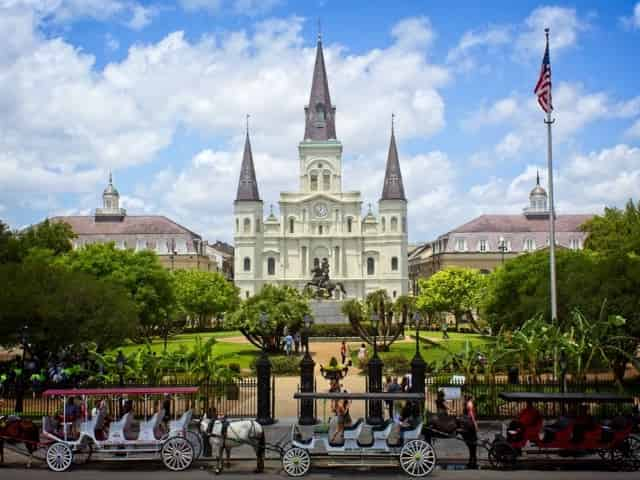 Pictured above is Jackson Square, one of the best places to photograph in New Orleans
The first stop on any visit to New Orleans, Jackson Square is a historic park in the center of the French Quarter. St. Louis Cathedral towers over the park in a grandiose fashion, and Andrew Jackson's famous statue sits in the center of the square. The focal point of great art, music, and New Orleans history, Jackson Square is definitely one of the best places to photograph in New Orleans! Want to learn more about Jackson Square? French Quarter tour providers offer walking tours of Jackson Square, and hop on hop off bus tours include the landmark as one of their main stops.
2. Cafe Du Monde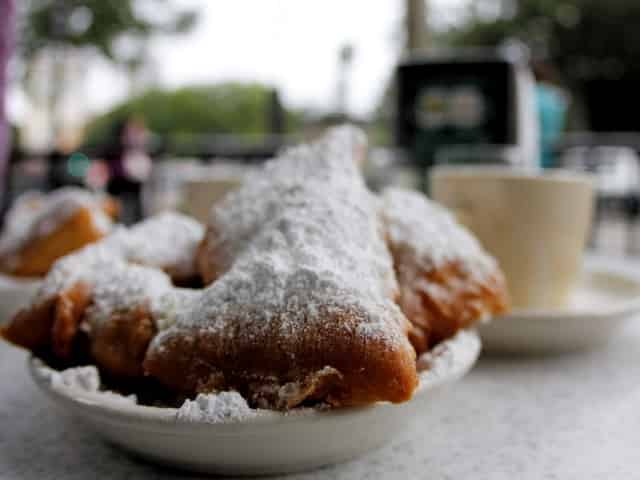 Image of delicious beignets from Cafe du Monde by Phil Roeder via Flickr
Across from Jackson Square lies Cafe Du Monde. This cash-only eatery offers only a short menu featuring world-renowned coffee and beignets. Actors, athletes, and famous musicians frequent Cafe Du Monde, and the space is plenty big to accommodate as many diners as possible. Capture a photo chowing-down on Du Monde's one-of-a-kind fare to make your friends and family extra-jealous!
3. Aboard a Genuine Paddlewheeler
Having trouble deciding which paddlewheeler is best for you? This recent TripShock blog breaks down the best New Orleans river jazz cruises, and can help in making that decision
Paddlewheelers are as much a part of New Orleans as Mardi Gras, Boudin, and the Saints! These hulking ships offer daily Mississippi River cruises. Live jazz, creole and cajun cuisine, and incredible sights of the city and coast make for stunning views and unparalleled pictures! While paddlewheeler cruises are fun for any occasion, these cruises are a favorite for couples visiting New Orleans looking for a romantic evening out on the water.
4. Bourbon Street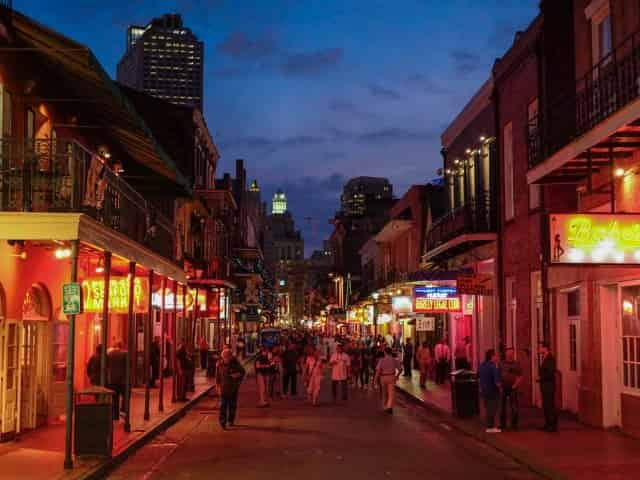 Image of Bourbon Street at night by Lars Plougmann via Flickr
Street performers, live music, and let's not forget the Gras! Bourbon Street runs through the French Quarter and is home to many of New Orleans' top clubs, bars, restaurants, and adult establishments. The parades during Mardi Gras are legendary, but any night on Bourbon is sure to be full of R-rated debauchery.
5. Sipping on a Classic New Orleans Cocktail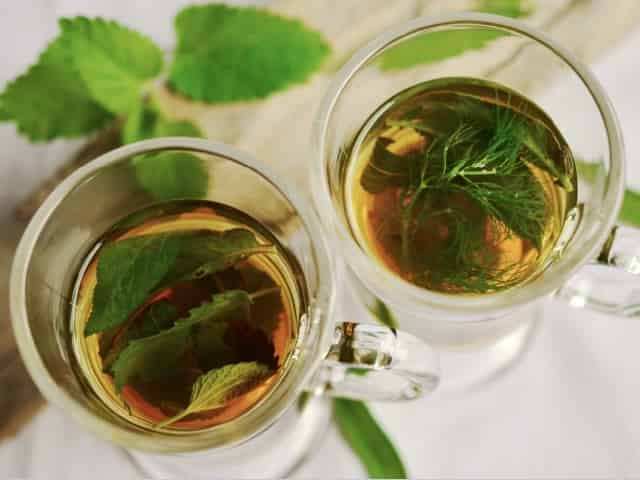 Pictured above are Mint Juleps, one of the top drinks to try when visiting New Orleans
New Orleans is home to some of the most innovative cocktails in the world. Equally as innovative are the bars and pubs that created these specialty drinks! From Pat O' Brien's hurricane, to Tujague's Grasshopper, be sure to grab a classic New Orleans cocktail and snap a pic while raising a glass! Not sure where to go for the best drinks and pub atmosphere in New Orleans? Let a New Orleans Pub Crawl guide the way!
6. Haunted Landmarks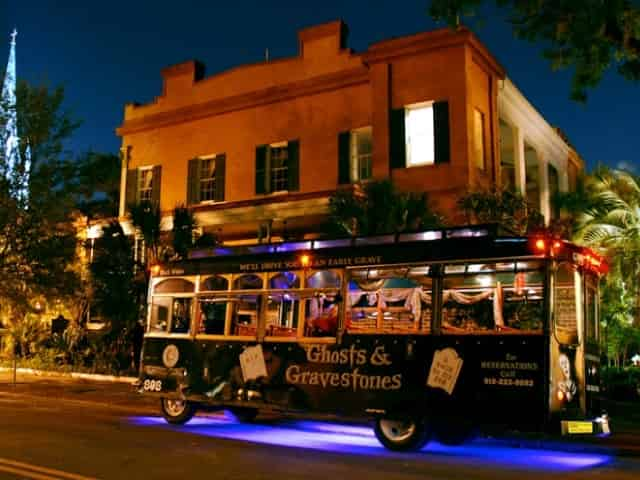 Hop on a ghost tour like the one pictured above and take a selfie with Casper and friends
A common contender for the most haunted city in America, New Orleans has a history wrought in the supernatural. Ghost sightings are common throughout the French Quarter and beyond, but the city doesn't discriminate when it comes to supernatural creatures! Zombies, vampires, voodoo queens, and witches all call Sin City home. St. Louis Cemetery #1 and the LaLaurie Plantation are two of the best places to photograph in New Orleans. For greater access into these areas and more, it's recommended to head out on a guided haunted tour!
7. An Ancient Swamp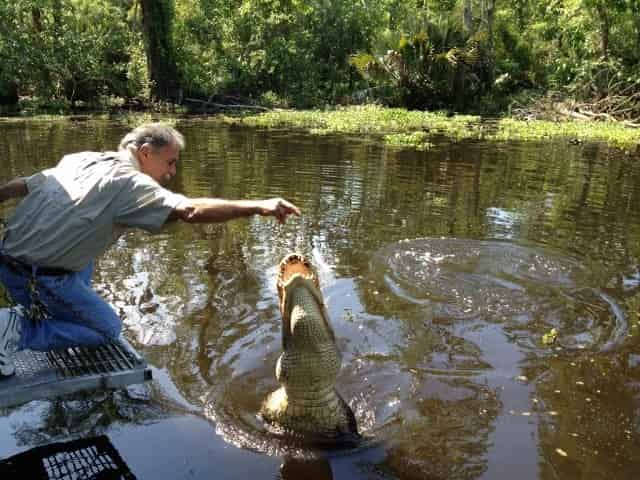 According to a recent Traveler Story, airboat tours through the Louisiana swamps are a must when in town
Manchac and Honey Island are two of the nation's oldest swamp lands. Hanging moss, shallow black waters, and hidden swamp creatures lurk in the shadows creating a mystical atmosphere unlike any other. Ride out on a swamp boat for an up-close encounter with an American Alligator, or maybe even catch a million-dollar shot of the Honey Island Swamp Monster!
8. Plantations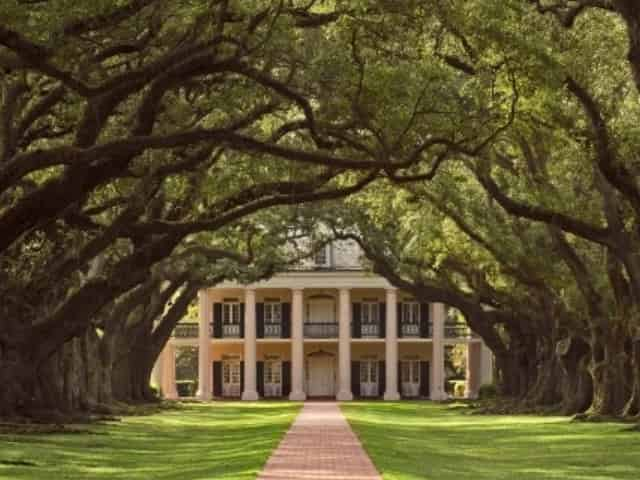 Travel back in time and tour a giant and gorgeous plantation home like Oak Alley, pictured above
Bring your cameras along to Plantation Country for a historical photo session! These beautiful estates are known for elegant homes, gardens, and stunning views of the southern Louisiana countryside. Some New Orleans plantation tours offer costumed docents for your enjoyment and picture-taking pleasure, while others offer on-site creole/cajun dining and freedom to roam the grounds.
9. The Audubon Nature Institute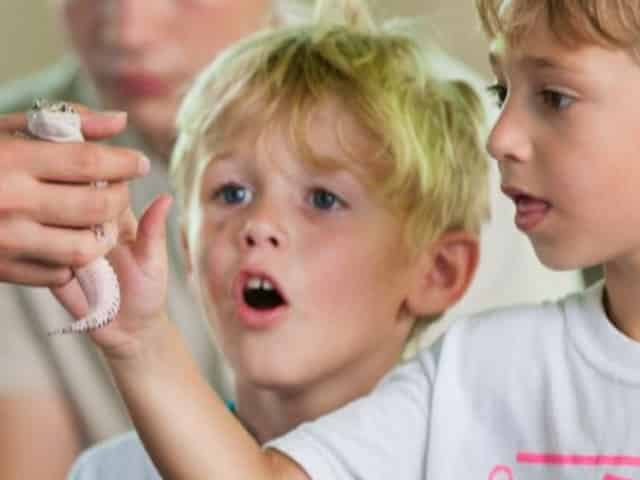 Pictured above are two children enjoying the amazing animals at New Orleans Audubon Nature Institute
The Audubon Nature Institute includes the zoo, aquarium, and insectarium! Immerse yourself in nature and revel at the sight of the world's most exotic animals. One of the most affordable attractions in New Orleans, the Audubon parks are open year-round rain or shine. From the whales of the aquarium, to the gorillas of the Audubon Zoo, search out hundreds of different species and share the experience with your Facebook friends and family!
10. New Orleans Streetcars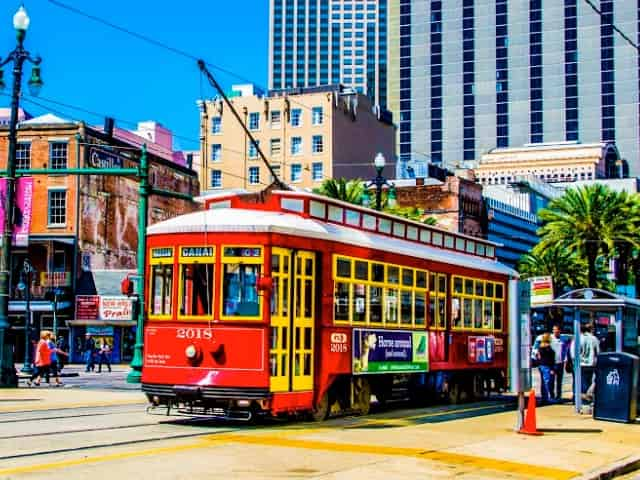 For more information about New Orleans Streetcars and their routes, click here: https://www.neworleans.com/plan/transportation/streetcars/
Not only a great way to see the city, a New Orleans Streetcar makes taking memorable photos fun and easy! These quaint cars are reminiscent of early 20th century NOLA, and while riding inside or standing out front, there are plenty of opportunities for a cool snapshot!
11. The Underground Art Scene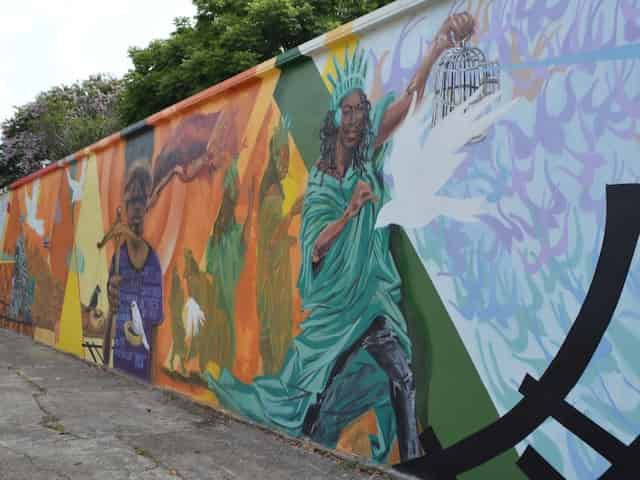 From amazing galleries to incredible street art, there is no shortage of artistic masterpieces in New Orleans
Many of the country's greatest artists call New Orleans home. Specializing in street art and graffiti art, painters, taggers, and sculptors alike create incredible displays in the most inconspicuous of places! The underground artwork throughout the city is not too hard to find, and includes such spots as the Bunnymen of Haley Blvd, Peace Wall on Read Blvd, and the Magazine St. National Art & Hobby Mural!
Be in the know!
be informed about our latest offers
You can unsubscribe at any time