Staycation in Northwest Florida (During the Coronavirus)
Mike Fisher
March 20th 2020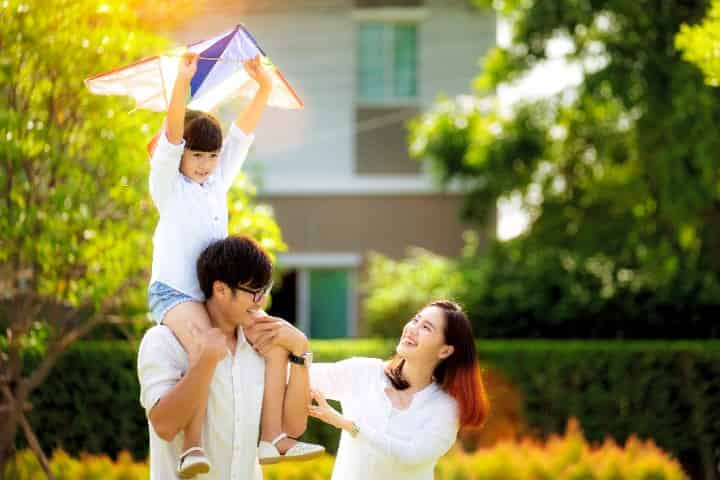 Unless you've been living under a very big rock, you've probably heard of COVID-19, otherwise known as the Coronavirus. Authorities are advising people worldwide to stay in their homes and avoid large crowds, so instead of a vacation... how about a Staycation!
A staycation is a vacation in your very own hometown! In a recent article, we broke down how to plan the perfect staycation including the pros and cons of staycation vs vacation (you can check that out here). If you're in Northwest Florida and still want to get out of the house during COVID-19, keep reading for things to do during Coronavirus in Northwest Florida!
Table of Contents
NOTICE: Information in this article is subject to change due to the restrictions set in place by the CDC and US Government.
---
Why Staycation in Northwest Florida?
Although at the time of posting (3/14/20) there have been no confirmed cases of COVID-19 in popular destinations like Destin and Panama City Beach, it's still best to be cautious. If you have travel plans to Northwest Florida and it's too late to cancel, or you live along the Emerald Coast, you can still get out and have fun with small group activities!
Visiting Crab Island in Destin, FL, is a popular Florida Spring Break activity that allows you to keep your distance while still having fun!
According to multiple reports and expert opinions, water-related activites are one of the safest things you can do during this time. So why not indulge in some outdoor activity out on the water?!
Here are some of the things you can do in each popular destination along the Northwest Florida coast.
Destin
Destin is a world-renowned beach destination in Northwest Florida. People come for the beach, water, and top-tier fishing. Here are some of the things you can do with your friends and family that don't involve large crowds or crowded tours.
Watersports
Watersports in Destin are a popular activity for all ages. Enjoy the emerald-green water surrounding Destin with the following activities (click on each for more info including availability and pricing):
Fishing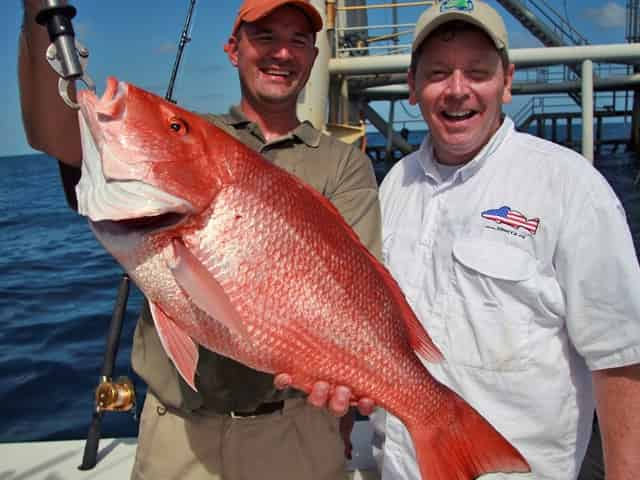 If you're gonna be in Destin, you may as well fish! Labeled the "World's Luckiest Fishing Village", Destin is a great place for angelers of all ages and interests. Cast a line from shore, the jetties, or book a small group charter and a captain will take you to all the best spots!
Discover a full list of Destin Fishing Charters online at TripShock.com
Don't forget to prepare for your fishing trip with essential supplies like hats, sunscreen, coolers, drinks (no glass), polarized sunglasses, and of course, a fishing rod and reel.
Swimming & Beach
As we stated before, swimming is one of the safer activities you can enjoy during the COVID-19 outbreak. Whether it's a properly chlorinated pool or a body of seawater like the Gulf of Mexico, you can rest easy having fun splashing and riding the waves in the Florida sun. Just remember to shower off as soon as you're done in the water!
Crab Island - Crab Island is a giant sandbar in the heart of the Choctawhatchee Bay. This aquatic attraction is the perfect escape during your staycation in Northwest Florida. Anchor down in a secluded spot and enjoy the warm bay water. Just make sure you're ready for your day at this popular landmark. Check out our TripShock.com Crab Island Survival bag for ideas on making your Crab Island trip legendary!
Henderson Beach State Park
This state park in Destin is a great one-stop-shop for fun things to do. Camp here, or just visit for the day for fun activities like hiking, swimming, and nature watching. Henderson Beach State Park charges a small admission fee, but is well worth the price when you consider all the fun things to do here!
For more info on Henderson Beach State Park, visit mydestinbeach.com
Panama City Beach
Panama City Beach has tons of awesome staycation activities for couples and families. Check out some of the fun things to do in the Panama City and Panama City Beach area.
Watersports
Like Destin, Panama City Beach has tons of awesome watersports. Choose from any of the activities and tours on the list for low-risk things to do during the Coronavirus outbreak.
Swimming with Dolphins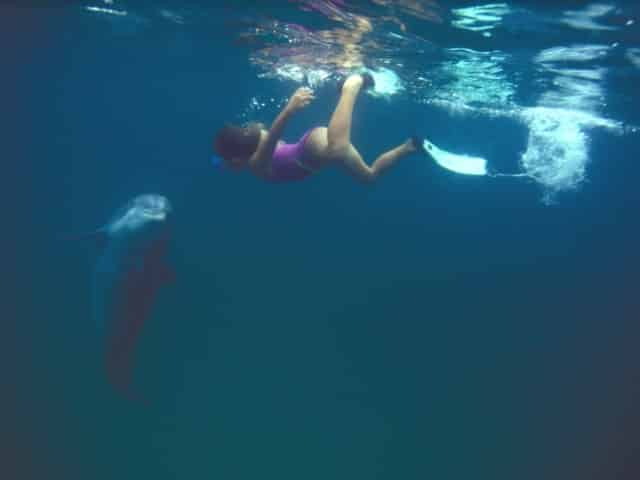 Panama City Beach is one of the few places in the country where you can swim with dolphins! Try private and small group dolphin swim tours for a once-in-a-lifetime excursion that will surely get your mind off current events.
CLICK HERE for more info on dolphin swim excursions and activities from TripShock.com.
Swimming & Beach
Panama City Beach beaches are some of the most beautiful in Florida and across the country. Don't be afraid to hit the beach or a resort pool during your staycation! Just remember to clean off as soon as you get out of the water.
Shell Island - This secluded beach is known for... you guessed it... shells! Rent a boat and visit Shell Island to spend some quality time soaking in the sun, collecting shells, and playing in the water.
Santa Rosa Beach-30A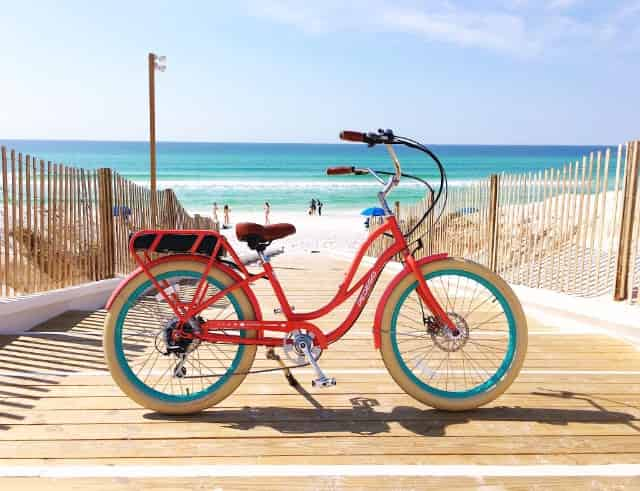 Bicycle tours are popular on 30A - Image from Pedego Electric Bikes
The 30A community in Santa Rosa Beach, FL is a great spot to staycation in Northwest Florida. Tucked away along lengthy Gulf coastlines, 30A is great for outdoor activities and watersports.
Swimming & Beach
With the large, spacious beaches of 30a, it's easy to "social distance" yourself for an incredible beach day. Remember that 30a beaches are dog friendly too!
Hiking, Bicycling, & Other Outdoor Activities
Outdoor enthusiasts love 30A's natural trails, long stretches of roadway, and wide-open sugary sand beaches. Popular activities include hiking, bicycling, running, and bird watching.
Here are a list of outdoor staycation ideas that won't have you interacting with large crowds:
Watersports
A staycation near the water is never a bad idea! Check out these fun tours for an unforgettable time with your closest friends and family:
Pensacola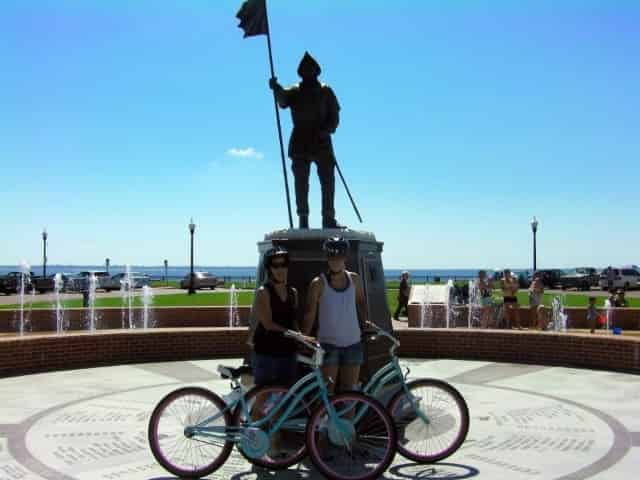 Visiting monuments on a Pensacola bike tour
The city of 5 flags has plenty to do during a staycation. Moreso, the surrounding towns of Pensacola Beach and Perdido Key have lots of fun outdoor activities to keep you entertained at any time.
Swimming & Beach
You can always rely on swimming as a fun passtime during any staycation! Swimming in chlorinated pools and the Gulf are a safe bet when trying to figure out activities with low risk of infection from COVID-19. Like we've stated before, just be sure to limit contact with facilities surrounding the water, and shower off as soon as you're done swimming!
Watersports & Fishing
Activities on the water are a staple of Pensacola and Perdido Key culture. There's no reason that has to stop now! Solo, couple, and small group watersport and fishing activities are one of the safer things you can do during this pandemic. Here is a list of the top things to do on the water during the Coronavirus outbreak:
Blackwater River - This natural wonder located in North Florida is great for outdoor adventures. Try Canoing and Kayaking on the Blackwater River for a fun excursion near Pensacola, Florida!
Hiking, Bicycling & Other Outdoor Activities
Outdoor activities are a great way to get fresh air during the Coronavirus outbreak. Secluded and away from other people, you can enjoy the nature of North Florida with outdoor adventures you'll never forget!
---
More Coronavirus Travel Info
If you're still unsure about how to handle your vacation or staycation during the Coronavirus, please reference the CDC website for tips and up-to-minute info regarding the disease in America.
If you're hoping to travel anytime soon and are curious what you can do to lessen your chances of infection, you're in luck. Check out our recent blog offering expert safe travel tips!
Be in the know!
be informed about our latest offers
You can unsubscribe at any time