Things to Know Before You Book
Customer Service Guide (Home) > Things to Know Before You Book
Deciding what to do on vacation with your favorite group of people can sometimes prove to be difficult. With many different interests, fitness levels, accessibility, and even outside forces like weather contributing to your decision, it can almost feel impossible. The best way to battle the excursion-booking blues, however, is simply to be informed.
Learn more about the Things to Know Before you Book below:
Weather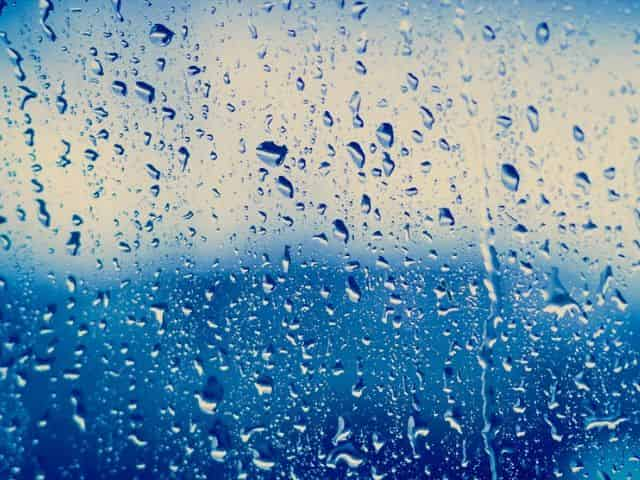 Be prepared for rainy weather when booking activities on TripShock
When you have incredible nightlife, delicious food, and beautiful beaches on the brain, it's easy to forget how the weather at your destination may impact these things. According to the wise words of Andre 3000, "you can plan a pretty picnic, but you can't predict the weather." While this is true, checking the weather of the location you plan to visit in advance can help you better prepare and make the best of the situation, regardless of the weather.
Another thing to remember is that rain isn't the only weather condition that can ruin a vacation when unprepared. For example, traveling to Key West in the summer can be brutal for anyone, especially the elderly and small children. In this particular instance, packing lots of water and light clothing is essential to surviving the beautiful Florida sunshine.
Click here for more ways to beat the heat when on the beach.
Another thing inclement weather can cause while on vacation is cancellations. If scheduling allows it, it's a good idea to consider spreading out the activities you book and remaining flexible.
If bad weather causes your scheduled activity to be cancelled, that flexibility and availability allows you more room and opportunities to reschedule.
---
What's in Season for Fishing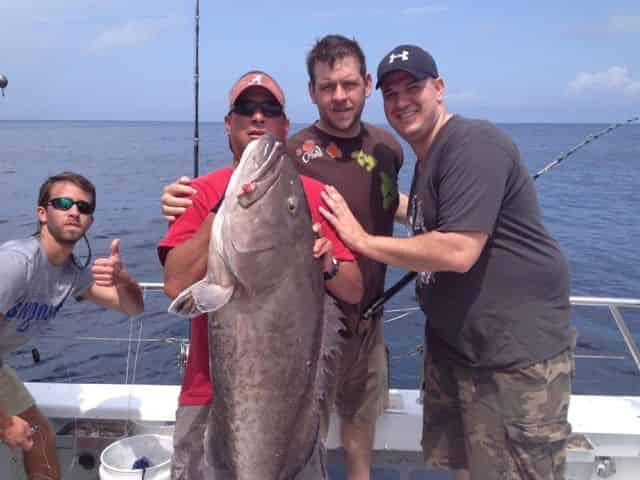 The Swoop Party Boat in Destin on TripShock
Just imagine, you've been waiting all year to catch the biggest grouper in your group of friends for bragging rights and an amazing story to bring home. You book the best fishing charter you can find just to realize that grouper isn't even in season! While there are still plenty of fish in the sea, it's never the same as catching the grouper of your dreams… and it all could have been prevented!
If this sounds like something that would be a "reel" big deal to you, check out TripShock's Official Fishing Guide to find out what's in season before booking that charter.
---
Fishing Expectations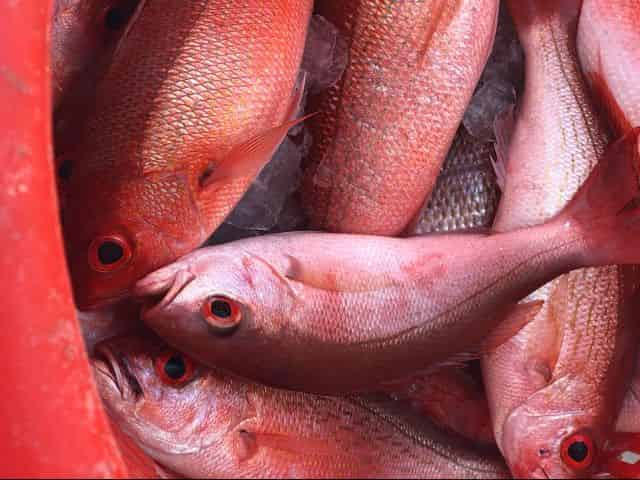 The Olin Marler Party Boat Fishing Charter on TripShock
So, you've got your heart set on catching a Mahi Mahi and grilling some Mahi steaks to commemorate your first successful 4-hour Party Boat Fishing trip in Destin, Florida? The only problem with this, is that catching a Mahi from Destin, Florida, requires at least an 8 hour trip.
Situations just like this are the reason why it is so important to be prepared and informed when booking a fishing charter, or any other activity. In addition, one of the perks of booking with TripShock is that the customer service representatives are local and knowledgeable, meaning if you want to hook a Mahi, we know how to make it happen!
---
Dolphin Sighting Expectations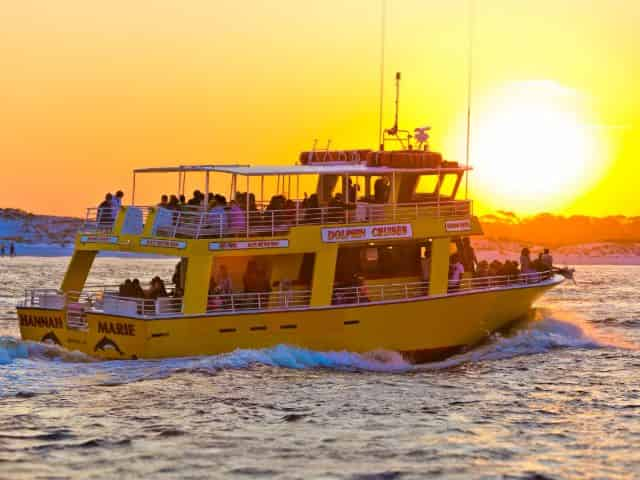 The Dolphin Watch and Destin History Cruise on TripShock
Watching Flipper and friends jump the wake of your boat on an amazing and unforgettable dolphin cruise is magical, to say the least. These majestic creatures are so playful, they sometimes get right up to the boat!
It's hard to fight the urge to take one home with you, but before getting up close and personal with a dolphin, there are some important things to keep in mind:
Feeding and touching wild dolphins is absolutely prohibited, and doing so could endanger the dolphin, and yourself
It's best to enjoy dolphins from a safe difference, and take in the wonderful beauty of the nature that surrounds you
Seeing dolphins is not guaranteed on a dolphin sightseeing cruise (average 98%+ sighting rate)
Click here for more do's and don'ts when encountering dolphins in the wild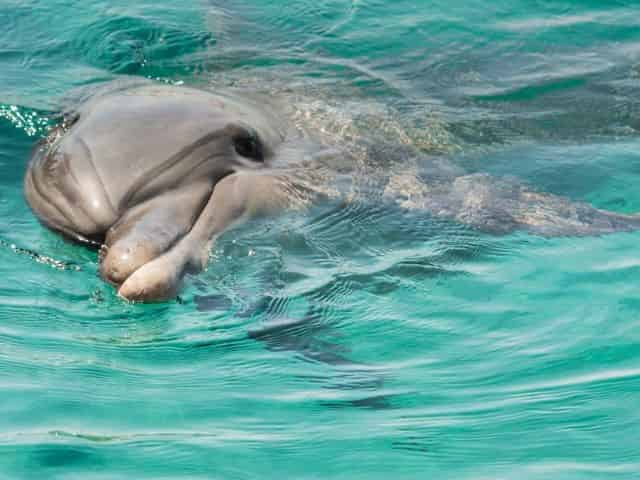 If you want to see dolphins guaranteed, check out a local aquarium or marine park in one of TripShock's many waterfront destinations
It's important to keep in mind when searching for dolphins that even though you are on a dolphin cruise, seeing dolphins isn't guaranteed.
Even though dolphins are spotted on almost every cruise, they are still wild animals and unpredictable. Don't be discouraged, however, if you don't see one; there are still plenty of amazing sights to be seen!
---
Beach Flag Meaning
Being aware of the beach safety flags system and understanding what they mean is so important, it could quite literally save your life! Each flag has a different meaning from "Dangerous Marine Life" to "Water Closed to Public."
Knowing what these flags mean could save you from a painful jellyfish sting, or being pulled out by a rip current. Beach safety = beach serenity.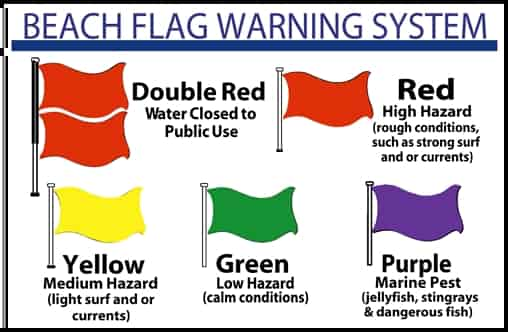 Standard Beach Flag Warnings from 30aparadisebeachrentals.com
---
Beach Closures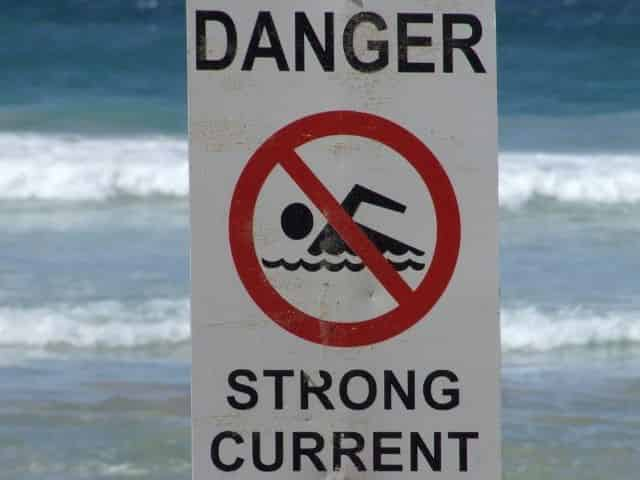 Strong currents may shut down coastal beaches
There's not much worse than heading to the beach for your annual beach vacation, only to get there and discover the beaches are closed! While there are still plenty of indoor activities to keep the family entertained, knowing this in advance could have resulted in choosing another destination where the beaches are open.
For up-to-date information on beach closures, please reference a local source including...
Coast Guard
Fire Department
Beach Safety Unit/Lifeguards
Local Government Organization (City Council, Tourism Bureau, etc.)
---
Handicap Accessibility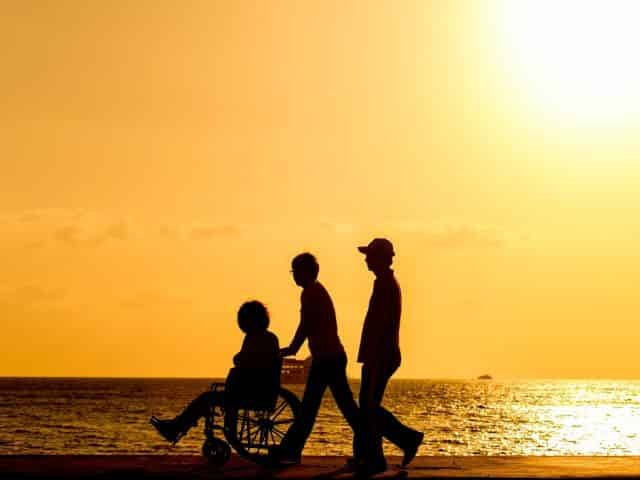 Wheelchair rentals including Beach Wheelchairs are available on Florida's Emerald Coast through multiple vendors, as well as offered free to guests at many condos, hotels, and vacation rentals.
Letting your reservation agent know of any accessibility issues at the time of booking is a great way to prevent potential issues from arising. For example, just because one fishing charter can't accommodate wheelchairs, doesn't mean there isn't another one out there that can!
Our knowledgeable staff knows the in's and out's when it comes to accessibility and accommodation, and are more than happy to help find the tours and activities that best suit your needs.
Looking for Handicap Accessible Activities?
For handicap accessible tours, activities, and attractions in any TripShock destination, please check out the, "What's your vacation style?" dropdown in the Visitors Guide.
For help finding your desired destination's Visitors Guide, check out the Browsing by Tour section in the How to Use Our Website guide.
---
If you have any questions regarding any of the situations above and how it may affect your reservation, please contact our Reservations Department at 850-424-5125, or email us at [email protected].