Travel Articles/Blogs Guide
Customer Service Guide (Home) > Travel Articles/Blogs Guide
Travel articles in the TripShock blog section of the website focus on travel tips, insider information, and vacation deals. From the top things to do at night in Destin, to the scoop on New Orleans swamp tours, our blogs are written by experts; for real travelers!
Learn more about TripShock travel articles below:
Travel Article Destinations
TripShock travel articles cover destinations throughout the southereastern United States. This includes popular travel hot spots like New Orleans, Myrtle Beach, Destin, and Key West. Articles typically discuss tours, attractions, things to do, landmarks, and noteable places to see in and around a desired destination.
Currently, TripShock offers travel articles in the following destinations:
ST. PETERSBURG-ST. PETE BEACH, FLORIDA
GULF SHORES-ORANGE BEACH, ALABAMA
NORTH MYRTLE BEACH, SOUTH CAROLINA
MURRELLS INLET, SOUTH CAROLINA
NEW ORLEANS PLANTATION COUNTRY, LOUISIANA
SANTA ROSA BEACH-SEASIDE, FLORIDA
PENSACOLA BEACH-NAVARRE, FLORIDA
FORT WALTON BEACH-OKALOOSA ISLAND, FLORIDA
MIRAMAR BEACH-SANDESTIN AREA, FLORIDA
---
Why Does TripShock Write Travel Articles?
TripShock writes travel articles to educate, inspire, and save travelers money! In our blog section, you're sure to find information to help plan a vacation the right way.
Here are some of the types of articles you'll find on TripShock:
Travel Tips & Insider Info
A majority of our articles are written to help educate and inspire travelers. These blogs are typically good for people planning a vacation and those already in-destination.
There are a variety of topics covered among these articles, with many focusing on local culture, landmarks, activities, attractions, and family fun.
Examples of topics include...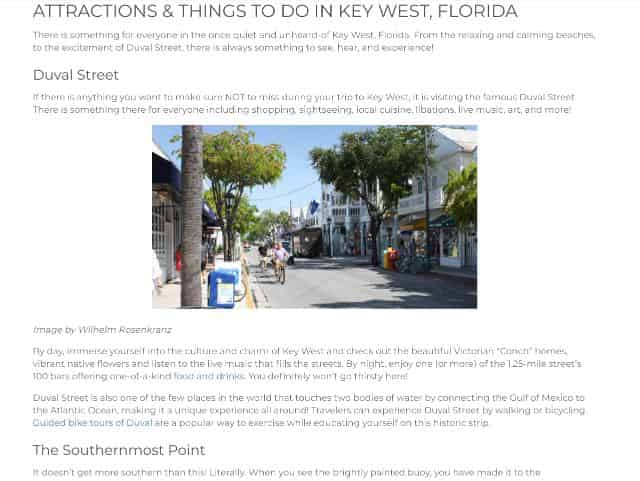 The Key West Insider's Guide offers info on Key West, FL, history, attractions, events, beaches, and more
Activity Overview
We love to feature local tour companies in our TripShock blog section. Activity companies featured in our travel articles may offer one-of-a-kind experiences, special services, or hold a rich history within the destination.
Examples of topics include...
Vacation Deals
Travelers love deals, and we give 'em to you in our TripShock blogs! Special savings, offers, budget vacation tips, and TripShock promo codes are all found in TripShock travel articles.
Examples of topics include...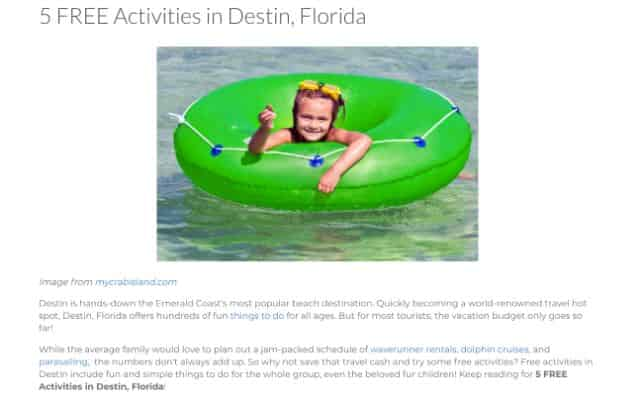 TripShock travel articles like this one help families save money on vacation
---
TripShock Travel Writers
TripShock travel writers are experienced writers and journalists with a passion for travel. Our team of staff and freelance writers put their hearts, souls, and plenty of verified research into every article.
From road trip tips and beach hacks, to the best eats and the most awesome activities, you can expect an authoritative and engaging read with plenty of fun photos and videos to match!
Learn more about our Content Creators, Marketing Team, and TripShock family at Partners.TripShock